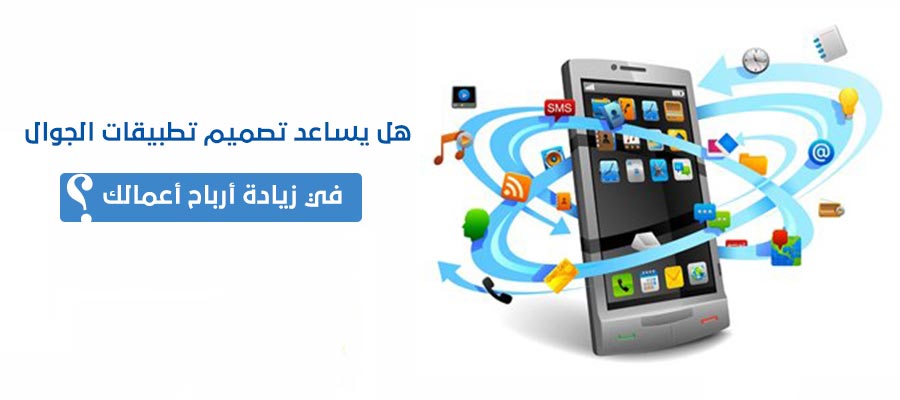 Does mobile app design increase your business profits?
Mobile applications have become a center of innovation for a few years now, with the ever-growing market and the new technologies coming. Every day in the app store, smartphone applications are also multitasking between business, communication, entertainment, education, games, etc. But they all make life easier and more comfortable or bring entertainment to your day, you Unfortunately, only a few of these apps stand out among the crowd and snipe the lion's share of the app market and the number of downloads by being unique and useful to users. Your are among the successes that stand out among the crowds, so we have compiled the most worthy and rewarding mobile app.
What kind of applications would you like to design?
First of all, before you start the mobile app design process, you should limit your destination. Do you want to design free or paid mobile apps? As you know the smartphone app market is divided into free apps, paid apps:
Free apps:
Includes those apps that you can download for free, but you may have to pay for in-app purchases or upgrades later or after several levels later as in the case of games.This is called the freemium model.This model is more common and helps you get more downloads And subscriptions.
Paid apps:
They are those that require a certain amount of money as fees to download this application, and are imposed on the application from the beginning, they are a prerequisite for obtaining the application, if you want to get it you have to pay first.
How can I make money by investing in mobile app design services?
Now, let's take a quick look at how to make money by creating apps for smartphones and what are some strategies you can follow to make money with your apps:
Like any business, if you can sell a product or service through your app, that will be your primary source of revenue for your business / app.
However, if the nature of your business is not based on selling products or providing services, it does not mean that investing money in making phone apps will not pay off. On the contrary, you can still make money, and if you are wondering now how your business can benefit By designing mobile apps does not offer a service / product, let's take a look at this and how you can harness those apps to make money.
What are the ways to make money by designing phone apps?
Talking about getting more revenue from your phone apps is taking advantage of ad networks and showing third-party ads within the app space in the app store first, but to get more third-party offers you first need to pay more traffic to Your app will increase downloads and get positive ratings and it happens through SEO services, if this condition is met the chances of making money through ads naturally increase:
The following is a breakdown of the different types of ads that can run depending on the status of your app usage:
Banners:
A banner is a rectangular graphical display and is placed in visible areas of the app such as up, down, or sides, in which case the advertiser pays the host (app owner) to display ads on the app, and can do this in three ways: cost per impression, cost per Click and cost per decision.
Ads "Native Ads"
They use this type of ad to promote the business itself, an ad format that matches the look, function, and appearance of the platform or media format on which it appears.
Video ads:
This is another type of online advertising, one of the ads that works well and produces tremendously effective results These days, video ads are profitable in many ways, usually: PPV (pay-per-view) or CPC (cost-per-click) .
Interstitial ads
This type of ad is not displayed in the phone app space on the app store, but is included within the app itself during the design of those phone apps, and is displayed between pauses of activities within the app itself, i.e. between game levels, These interstitials will cover the entire screen of the applications hosting them.
Motivational ads
These ads are displayed on the platform and when the user visits or displays the ad they receive in the form of some compensation or incentives.
Sponsorship
If you have a good application idea, you can find a sponsor to fund a mobile app project or continue to pay you a monthly subscription that will allow you to provide an ad-free experience to your app users.
In-app purchases
This is a powerful strategy to make money via mobile apps, you need to attract users to the point of addiction, then provide some additional features but getting them or on more other levels requires payment, if this is planned from the beginning before you start designing the mobile app , And a strong implementation strategy and marketing will help you to reap more profits from this application inevitably.
Specialized referral / promotional marketing
You can promote and ship third-party brands and products by allowing them to place their offers / logo in your app or send you another notification that motivates your app user to make a positive decision towards those other brands, you can also earn a lot of money, If you list other businesses and promote a particular business to the top of the list.
Subscriptions
SAAS-type software as a user payment to make a subscription is a huge deal, you can earn a lot of money if you offer a service or premium content, users can subscribe to your application and pay a monthly fee to you to use your premium service.
Affiliate Marketing
This is also strong in the process of making profits for phone applications, by promoting products by offering product-specific links to pay the user to use this link to buy this product, then you will get some commission for this.
Conclusion: -
Today, we have about 3.8 million apps on the Play Store and about 2 million apps on the App Store, which doesn't mean we want to discourage you but to give you a bigger picture of what the mobile app market is, if you have a good strategy from scratch About designing your own phone apps in terms of product or marketing, your chance of success will be much higher, otherwise your app will be just another app in the store within millions of apps, as well as a good app followed by high traffic and tops the initial results via search engines will ensure Get opportunities to show third-party ads and this follows A lot of profits for your business, and here we have highlighted some of the most effective ways to make money for it, but you should also keep your innovative UI designs, regularly deliver and update in the mobile app to attract more users, stay up-to-date on The market for mobile phones and provide them to users as well, and so you can say that all your income and profits from mobile applications depends mainly on your efforts and creativity.