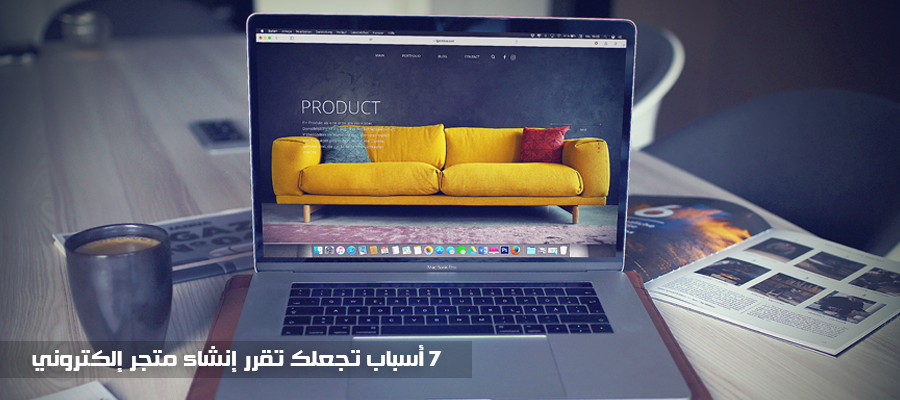 7 reasons why you decide to create an online store
7 reasons to make you decide to create an online store: -

1-size e-commerce sales:

With the widespread demand for online products for higher quality and lower prices, e-commerce sales have doubled in the GCC by 52% in the second half of 2016 and are expected to continue to increase, according to reports by Cretio. So creating an e-shop has become a necessity to keep pace with development and get the highest profit.


2 - Show your products and services online for everyone:

The launch of an electronic store enables you to display your products and services in a distinctive way that is easy for the customer to access and this offer is not limited to your site only, but includes all over the world, which increases the proportion of the spread of your products and services. While traditional stores need to establish branches in different regions.


3 - Target the largest number of customers interested in the product or service:

As a result of the speed of online browsing on a daily basis for services and products, the arrival of your services and products to the customer is very simple, unlike the traditional stores waiting for the customer, in electronic stores the customer will search for you.


4. Low cost for traditional store:

In the traditional store you need to choose the right place and pay huge sums to prepare it and prepare decorations and wages of employees in addition to pay bills, taxes and monthly rent, but the e-store is easy to implement at the lowest cost up to the highest profit.


5-Less effort and 24 hours continuous profit:

The e-store provides for the management and follow-up efforts of the staff and can be managed by one person. Throughout the day, business operations are conducted electronically.


6 - Ease of assessment and measure the success of your own project:

The online store can evaluate and measure the success of your business and identify strengths and weaknesses as quickly as possible, where you can evaluate the products or services you offer.


7 - Ease of control and management of the store:

Ability to add and control prices and offers, multiple shipping methods, electronic payment methods and details of products or services with ease, your own project in your hands.