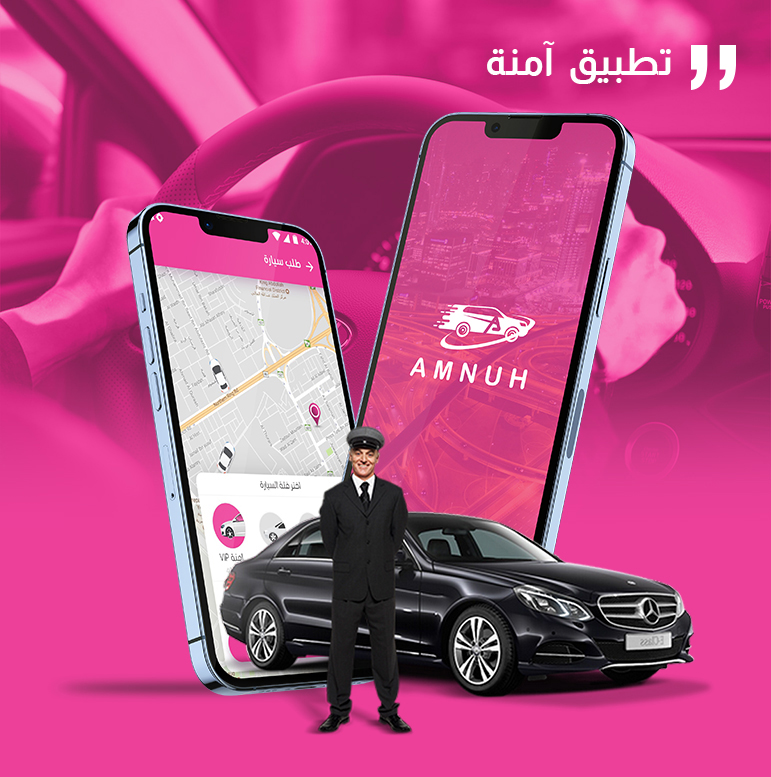 Amnuh
Welcome to Amna Car Booking App which is safe and affordable car booking app in Saudi Arabia. Amna is an on-demand service platform in Saudi Arabia, which will take you anywhere you want, no need to drive your own car, just order, relax and someone will drive you. Safe car booking service is available 24/7 with excellent customer support representatives also available to you.
Finding a new delivery method for customers in Saudi Arabia that competes with the existing delivery companies there in the quality of service provided, prices and commitment. And multiple options of car types and the possibility of choosing the gender of the captain upon request, for girls, for families. We have varieties of large cars to suit all budgets.
Download the application - Google Play - Apple Store.